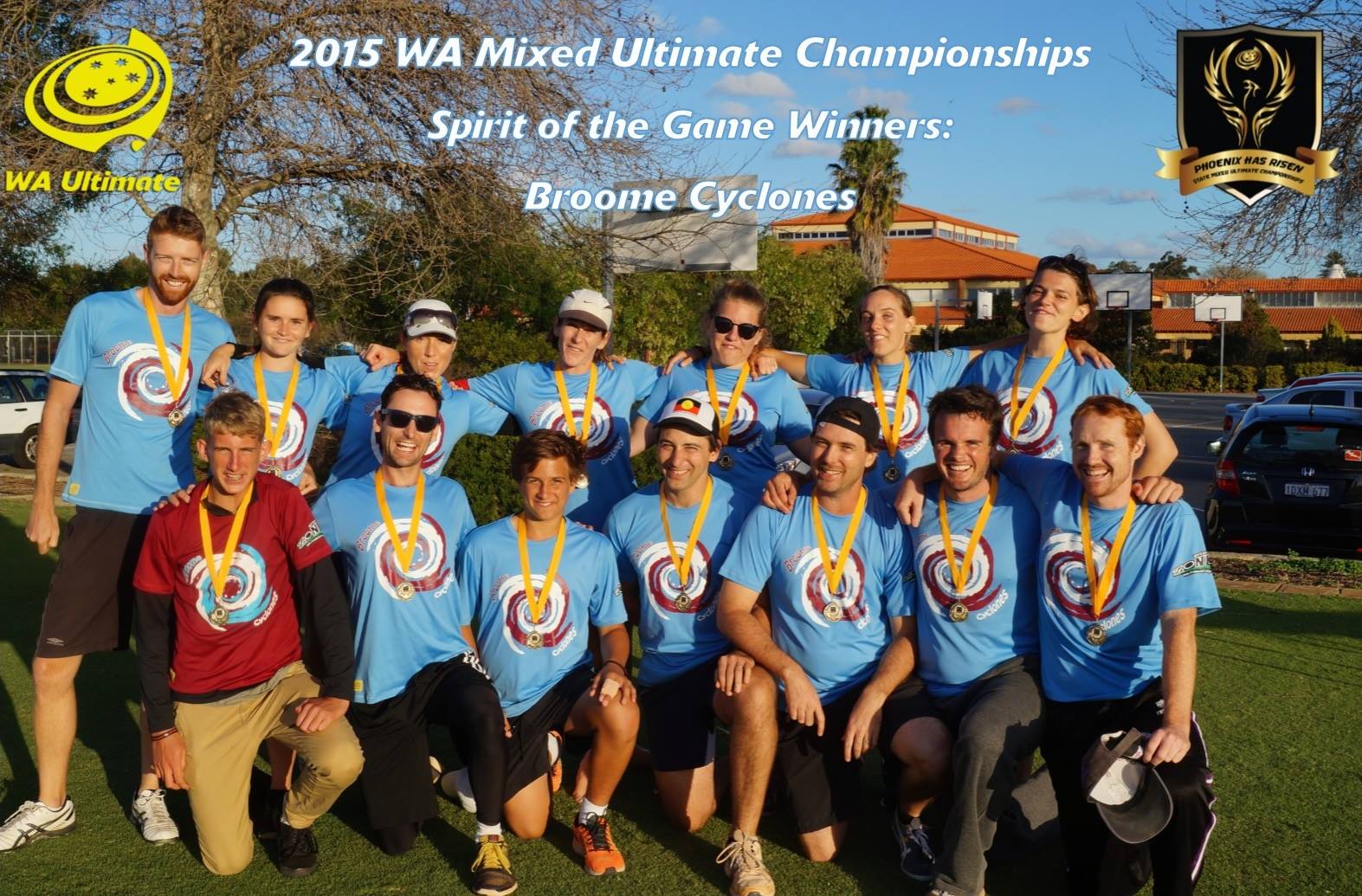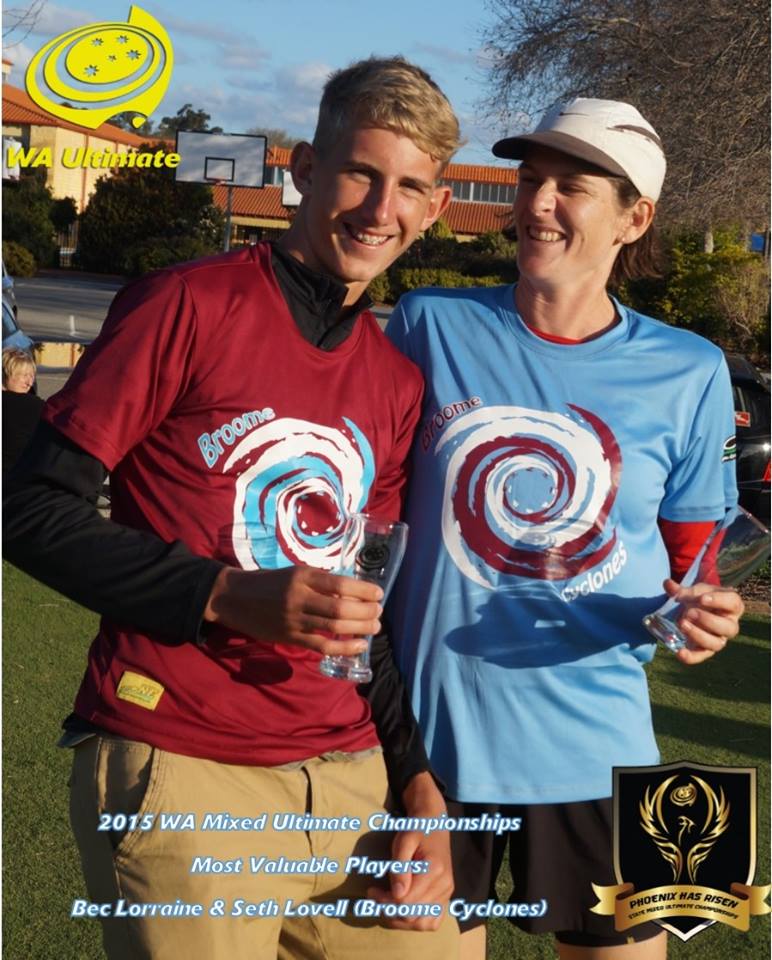 The Broome Cyclones traveled to Perth last month to compete in the State Championships.  The team did extremely well winning 4 out of the 8 games they played.
Broome was one of 3 regional teams to compete in a field of 13.  They ended up in 9th Place which is an improvement from last year so the team is very happy.
We are also excited that the Cyclones were awarded the Spirit of the game winners. This is a big part of Ultimate, please check it out here, as it is one of the most important rules in Ultimate.
Both Seth Lovell and Bec Lorraine were awarded with  MVP (most valuable player) – Male and Female for the weekend, so the team had plenty to celebrate!
We are looking forward more growth and an even stronger team next year.  We had 5 junior members on the team who held their own in an open tournament.  It is exciting to look forward to where we can be in a years time.
Broome Ultimate would like to thank the Department of Sport and Recreation and the Lionesses of Broome who supported the Junior members of the team to make the trip to Perth.  We also received a lot of community support in the lead up through fundraising and this was very helpful to the team.
There are more photos from the tournament on our Facebook page 'Broome Ultimate' please have a look there.